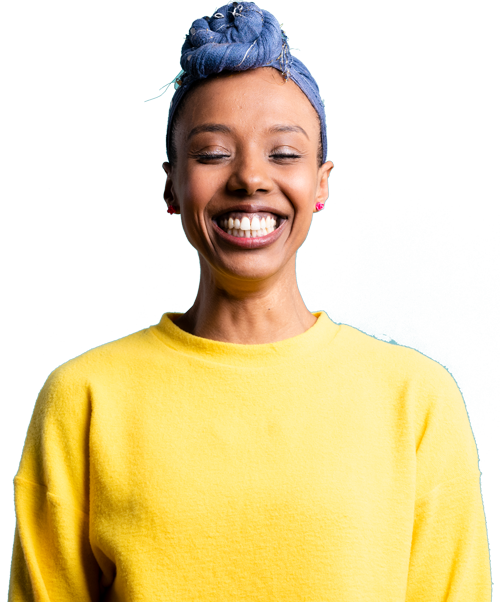 Creating healthier futures for all
About us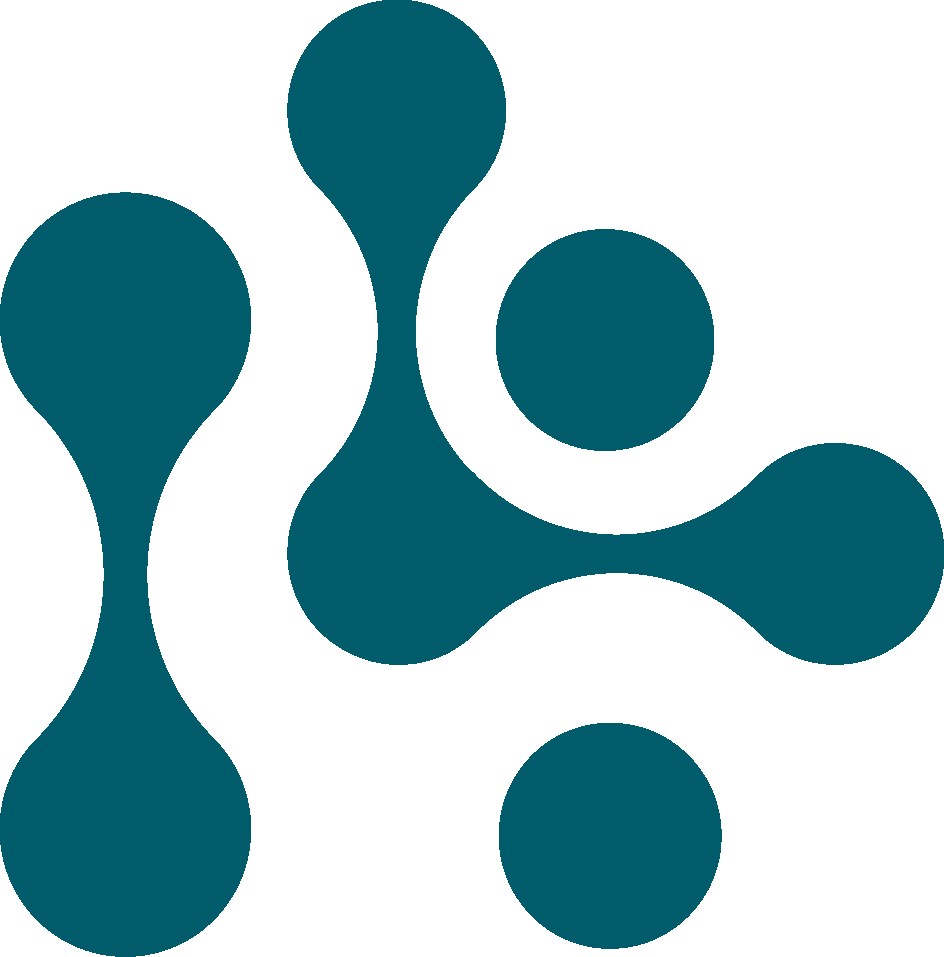 The Stallergenes Greer Foundation's mission is "to create healthier futures for all".
Placed under the aegis of Fondation de France, the Stallergenes Greer Foundation is governed by a Board of Trustees which brings together a Managing Board and the Scientific Board. The actions of the Stallergenes Greer Foundation are carried out transparently and respect our ethical commitments to the Fondation de France.
Governance
Each member of the Stallergenes Greer Foundation brings unique expertise to contribute to achieving our mission of creating healthier futures for all. The Stallergenes Greer Foundation is governed by a Board of Trustees which brings together the Managing board and the Scientific Board
Michele Antonelli is the Chief Executive Officer of Stallergenes Greer and a seasoned biopharmaceutical executive with extensive expertise in both manufacturing and commercial activities.
Michele Antonelli previously worked at UCB where he held roles of various responsibility and scope, most recently serving as Executive Vice President and Head of lmmunology Europe, overseeing the region's commercial, medical, and market access activities.
Prior to joining UCB, Michele Antonelli spent 16 years at Merck Serono, ultimately serving as Senior Vice President and Global Head of Biotech Manufacturing and Process Development.
He is Swiss and Italian and graduated as Doctor in Sciences from University of Bari. He trained in Biotechnology at Catholic University in Piacenza and at Iowa State University in Ames, Iowa.
Amer Jaber is Executive Vice President Operations Europe since 2019.
Amer Jaber has extensive international experience in the pharmaceutical industry. Prior to joining Stallergenes Greer, Amer Jaber was Head of Biotechnology Operations at R-Pharm where he was in charge of developing the long-term strategy and execution of in-house and external technical operations for chemistry manufacturing and controls (CMC) Development and Manufacturing. He was previously Head of Global Biotech Development and Manufacturing for Technical Operations and Managing Director of UCB Switzerland. Before joining UCB, he held roles of increasing responsibility in product development, quality and manufacturing at Mondobiotech, Serono International and Rivopharm.
He holds a PhD in Medicinal Organic Chemistry from the University of Geneva and has completed various executive leadership programs at Harvard Business School, IMD and Babson College.
Catherine Kress is Head of Communications and Corporate Responsibility of Stallergenes Greer.
She joined Stallergenes Greer in 2015, where she held increasing responsibilities. Catherine began her career in the media sector in France (Publiprint France Soir/Le Figaro Magazine, Emap) before working in a variety of sectors in the U.S. and Denmark. She also has experience working in healthcare communication agencies including Vivactis Medical Education and Ogilvy Commonhealth (WPP network).
Catherine holds a master's degree in literature from Sorbonne University-Paris IV.
Dominique Pezziardi is General Manager France and Global Head of Pricing and Market Access of Stallergenes Greer since 2018.
Dominique held roles of increasing responsibility in the pharmaceutical industry, holding positions in sales, marketing and strategy at local, regional and global levels.
Prior to joining Stallergenes Greer in 2012, Dominique Pezziardi gained his expertise in several therapeutic fields including fertility, growth hormones, diabetes, orphan diseases, cardiology and medical devices, within pharmaceutical companies including Ciba, Sanofi and Merck Serono.
He successfully managed global product launches, life cycle development plans, mature franchises relaunches, alliances with strategic partners or more recently, corporate strategy development.
He graduated from a business school in Bordeaux, France and trained in pharmaco-economy in Milano, Italy.
The Scientific Board is composed of four independent members.
Pascal Demoly, MD, PhD, Professor of Pulmonology and Head of Department at the University Hospital of Montpellier, France.
Pascal Demoly is a respiratory physician and allergist, Professor of Pulmonology (since 2002) and Head of Department at the University Hospital of Montpellier, France (since 2010). He is the director of the INSERM - INRIA research unit IDESP (since 2021) focusing on epidemiology and public health of chronic non communicable diseases, massive health and environmental data, and modern mathematics. He is currently the president of the French Allergy Society (2022-2024, as in 2010-2012); he has chaired the French National Council for Allergology (2019-2021). In addition, he is a member of several national and international editorial boards of allergy journals and a full member of the French National Academy of Medicine. In the last years his research interest has focused mainly on allergy (rhinitis, asthma diagnosis and treatment, allergen immunotherapy, anaphylaxis and drug allergy) where he has extensive experience of lecturing. Prof. Demoly has published 950 articles including more than 600 in international peer-reviewed journals (H factor over 110 and citations over 63000, 2018 and 2021 Clarivate Analytics Highly Cited Researcher, category immunology) and is chair of the WHO Collaborating Center on Scientific Classification Support at the University Hospital of Montpellier (2018-2026).
Alessandro Fiocchi , MD, Director of Allergy at Pediatric Hospital Bambino Gesù, Rome (Italy). Formerly director of Pediatrics at the Melloni University Hospital in Milan, Italy.
Alessandro Fiocchi is an expert in the field of food allergy.
After post-graduate degrees and professional qualification in pediatrics, allergy, pulmonology, and neonatology, he dedicated his research and clinical work to the care of children with asthma and allergic disease. Currently, he leads a research group focusing on food allergy, asthma, and specific immunotherapy. This group is based in the Bambino Gesù Pediatric Hospital (OPBG) a health care and research institution specialized in pediatric and developing ages. The largest Pediatric Hospital in Italy, OPBG guarantees total coverage for all health care needs, including allergy.
Since 2001, he has organized international meetings in Milan, Italy, and other countries. He founded the Italian Research Foundation for Allergy and Asthma in Childhood – Allegria ONLUS, a charity dedicated to clinical and research studies. As chair of the Adverse Reactions to Foods Committee of the American College of Allergy, Asthma, and Immunology, he co-chaired with Sami Bahna and Amal Assa'ad several International Food Allergy Symposiums, the last in Anaheim, November 2012. He also co-chaired with Hugh Sampson the WAO Food Allergy Symposium in Bangkok, 2007, and in Buenos Aires, 2009. Starting in January 2008, Dr. Fiocchi is the chair of the Special Committee on Food Allergy of the World Allergy Organization. Under his chairmanship, WAO published the DRACMA guidelines on cow's milk allergy in 2010 and the CUPPA position paper on the use of probiotics in pediatric allergy. He's also the leader of the WAO – supported GLAD-p (GuideLines for Allergy Prevention) project, which published three guidelines so far (Probiotics, 2015; Prebiotics, 2016; Vitamin D, 2017). DRACMA is being be re-edited. His publications cover the fields of food allergy diagnosis, follow-up, epidemiology, specific immunotherapy and childhood asthma.
Carla Irani, Associate Professor, Internal Medicine and Clinical Immunology, Allergology - Immunological Asthma at Hôtel Dieu de France University Medical Center, Beirut (Lebanon).
Dr Carla Irani is an Associate Professor of Medicine at St Joseph University. She is also a practicing clinician at Hotel-Dieu De France in Beirut. She completed her internal medicine residency at Cooper University Hospital, Camden, NJ, USA, followed by an allergy and clinical immunology fellowship at the Hospital of the University of Pennsylvania, Philadelphia, USA. Dr Irani also completed a Master of Clinical Epidemiology degree from the American University of Beirut.
Dr Irani's clinical interests span asthma and allergy across both adult and paediatric medicine. She has a broad range of research interests and has published several papers in journals including the Journal of Allergy and Clinical Immunology on topics including the impact of pollution on allergic rhinitis, chronic urticaria and food allergy.
Dr Irani is a Fellow of the American Academy of Allergy, Asthma and Immunology and the President of the Lebanese Society of Allergy and Immunology. She is also an editorial board member for the International Archives of Allergy and Immunology.
Kari Nadeau, Chair of the Department of Environmental Health at Harvard School of Public Health and John Rock Professor of Climate and Population Studies.
Dr. Kari Nadeau practices Allergy, Asthma, Immunology in children and adults. She has published over 400 papers, many in the field of climate change and health. Dr. Nadeau, with a team of individuals and patients and families, has been able to help major progress and impact in the clinical fields of immunology, infection, asthma and allergy. Dr. Nadeau is a member of the National Academy of Medicine and the U.S. EPA Children's Health Protection Committee.
For more than 30 years, she has devoted herself to understanding how environmental and genetic factors affect the risk of developing allergies and asthma, especially wildfire-induced air pollution. Her laboratory has been studying air pollution and wildfire effects on children and adults, including wildland firefighters. Many of the health issues involving individuals and the public are increasing because of global warming, sustainability practices, and extreme weather conditions. She oversees a team working on air pollution and wildfire research along with a multidisciplinary group of community leaders, firefighters, engineers, scientists, lawyers, and policy makers. Dr. Nadeau was appointed as a member of the U.S. Federal Wildfire Commission in 2022.
Dr. Nadeau works with other organizations and institutes across the world. She is working with the WHO on a scoping review and report for health ministers and policy makers on wildland fires: how to mitigate, adapt, and follow United Nation Sustainable Development Goals to create resiliency and co-benefits in communities, especially LMICs.
She also launched four biotech companies, and founded the Climate Change and Health Equity Task Force and started the Sustainability Health Seed Grant initiative and Climate Change and Health Fellowship program at Stanford. She also developed climate change and health courses at Stanford. She also has served on the Scientific Advisory Board of the U.S. EPA.
Dr. Nadeau earned her MD/PhD from Harvard Medical School in 1995, completing her doctoral work in biochemistry and immunology, followed by a pediatric internship and residency at Boston Children's Hospital (1995-1997). She moved to California for a fellowship in the Stanford-UCSF Allergy, Asthma, and Immunology Program (2003-2006), joining the Stanford Medical School faculty as an instructor, followed by promotions to assistant professor (2008), associate professor (2011), and professor (2015).

About Fondation de France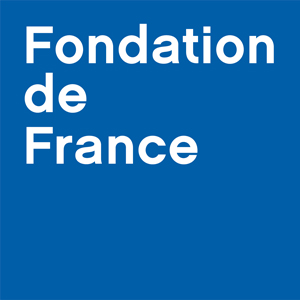 Created in 1969, Fondation de France is a private organisation recognised of public interest, whose mission is to support all forms of generosity in order to translate them into effective actions of general interest. 
With about 1000 foundations it hosts, it supports more than 10,000 promising and innovative initiatives each year, in France and abroad. 
Independent and private, it operates thanks to the generosity of donors.
To learn more about Fondation de France: https://www.fondationdefrance.org/en/who-we-are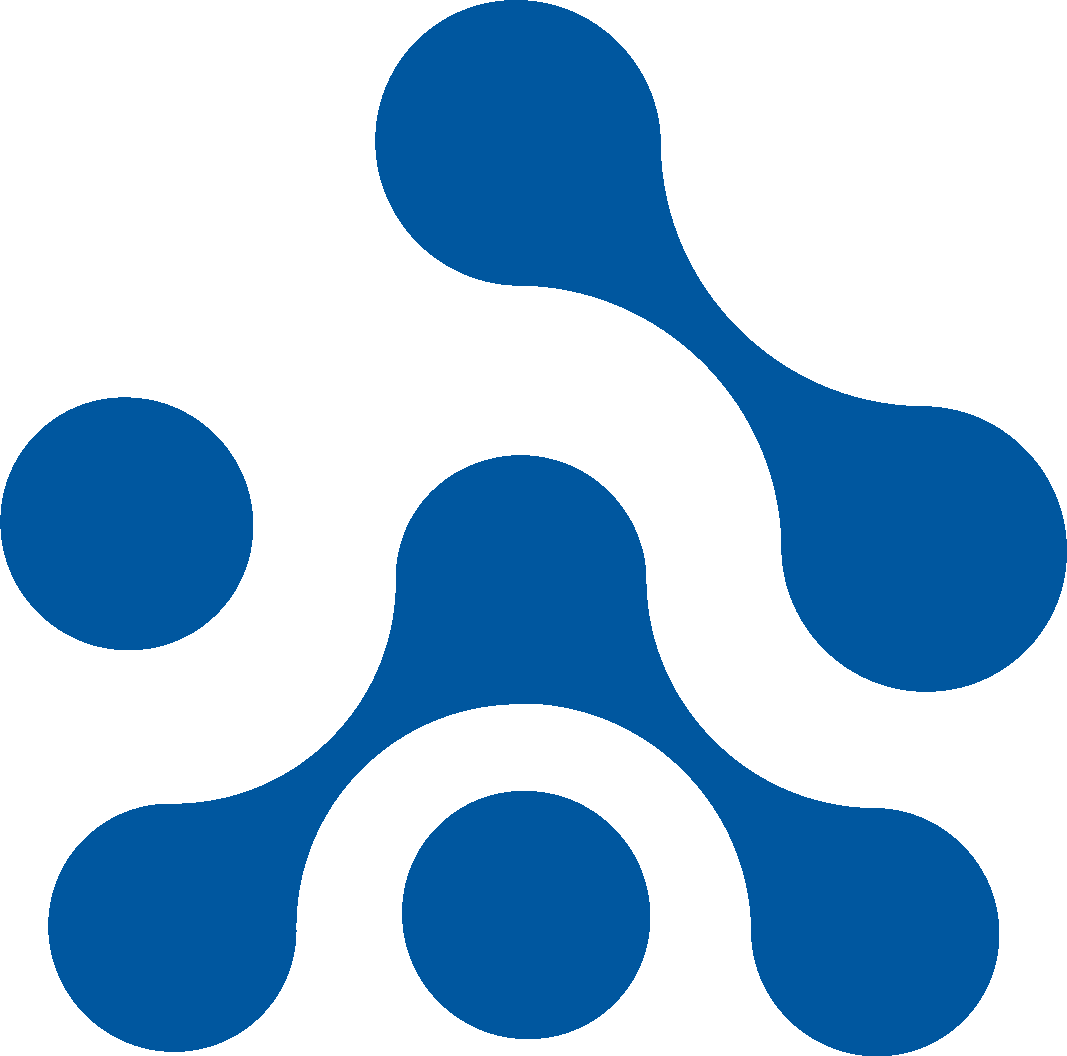 FOCUS AREAS
The Stallergenes Greer Foundation aims to create healthier futures for all by focusing on three key areas.
We believe in a comprehensive approach calling for "the collaborative efforts of multiple disciplines working locally, nationally, and globally, to attain optimal health for people, animals and our environment", as defined by the One Health initiative.
Advancing scientific research to boost innovation and precision medicine

Supporting academic initiatives to further develop future generations of allergy healthcare professionals

Engaging in climate action and environmental protection to progress the prevention and treatment of allergies
Advancing scientific research to boost innovation and precision medicine
With a history of scientific expertise, Stallergenes Greer is at the origin of innovative allergen immunotherapy treatments.
By focusing on scientific innovation and research, the Stallergenes Greer Foundation aims to support the scientific community in furthering allergology research to discover and develop new solutions for people with allergic diseases.
Supporting academic initiatives to further develop future generations of allergy healthcare professionals
Because the future of allergology is being prepared today, the Stallergenes Greer Foundation encourages and supports the emergence of innovative academic projects.
Engaging in climate action and environmental protection to progress the prevention and treatment of allergies
It is expected that by 2050, several billion people across the globe will suffer from allergies*. Because the quality of the air we breathe has significant consequences on our health and can exacerbate chronic respiratory diseases**, the Stallergenes Greer Foundation is committed to raising awareness and advancing research and innovation about climate change and environmental protection for the benefit of populations around the globe.
* Lotvall, J., R. Pawankar, D. V. Wallace, C. A. Akdis, L. J. Rosenwasser, R. W. Weber, A. W. Burks, T. B. Casale, R. F. Lockey, N. G. Papadopoulos, S. M. Fineman and D. K. Ledford (2012). "We call for iCAALL: International Collaboration in Asthma, Allergy and Immunology." The Journal of allergy and clinical immunology 129(4): 904-905.
** D'Amato G, Liccardi G, D'Amato M, Cazzola M. The role of outdoor air pollution and climatic changes on the rising trends in respiratory allergy. Respir Med. 2001 Jul;95(7):606-11.
Science Awards
for Allergy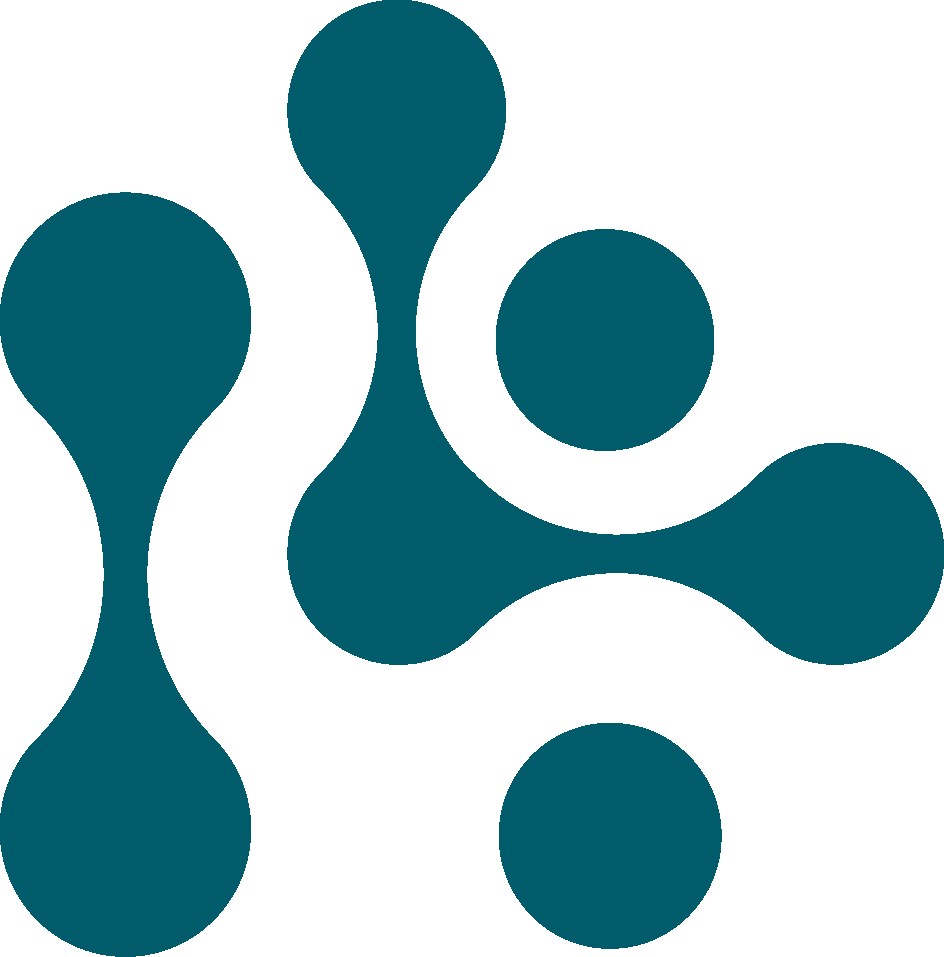 In 2023, the foundation will allocate a total amount of 150,000 € for outstanding work led either by a young scientist or a mid-career scientist to advance precision medicine in the field of allergy, or outstanding work in the environmental field to advance the prevention and treatment of allergies.
Detailed guidelines regarding the Stallergenes Greer Foundation's Science Awards for Allergy are available here.
The Call for Applications is now closed.
Click here if you would like to access your submission.